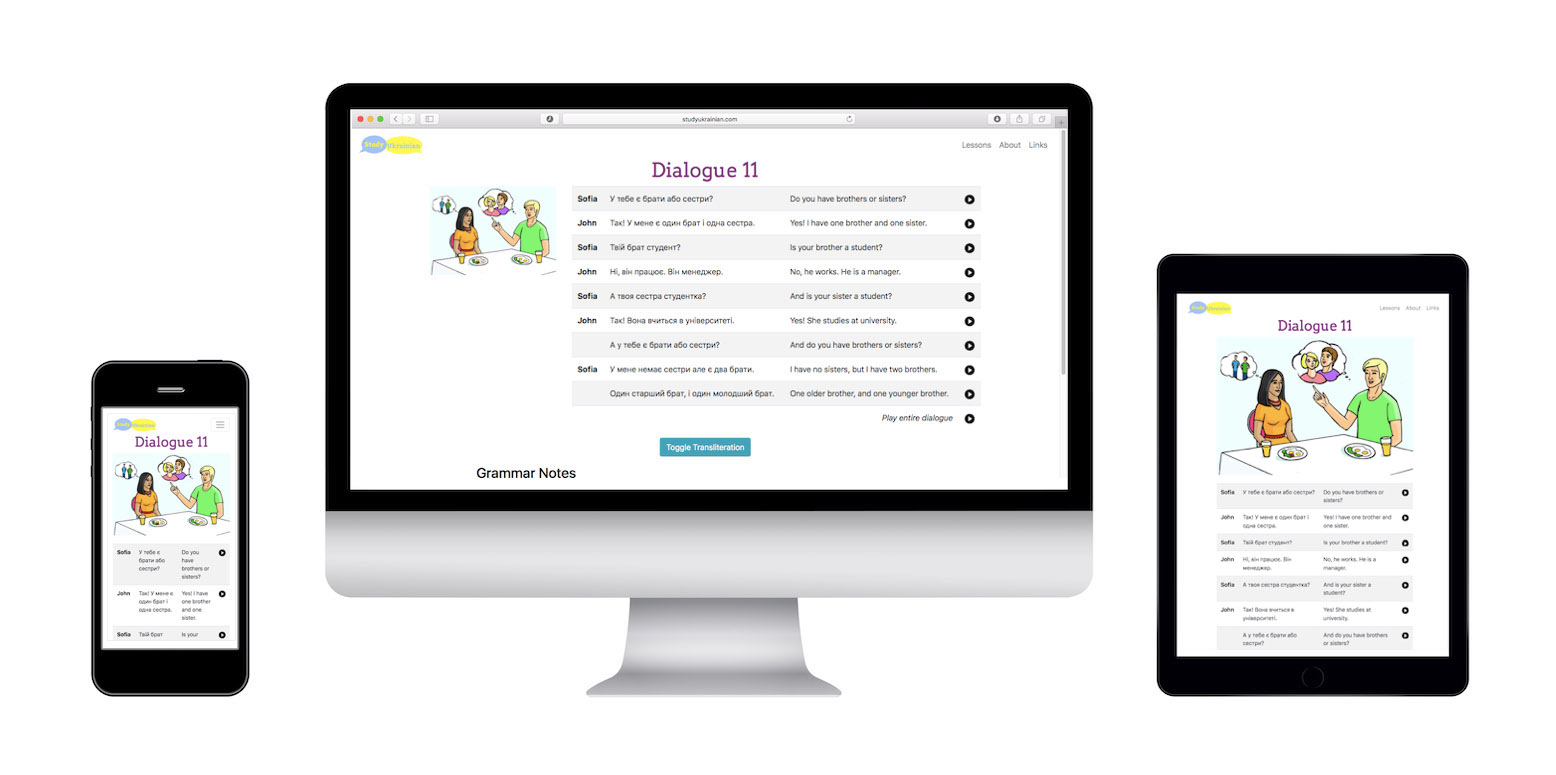 ---
Thanks a lot for the website! My grandparents were born in Ukraine and came to Brazil. Now I am trying to learn the language in honor of them.
Hello, I wish to say thank you on behalf of my teacher. You have a wonderful training resource and we use your site to teach me Ukrainian 3 days per week.
I really like your method for teaching Ukrainian. I am living in Kiev, and it is very helpful to me.